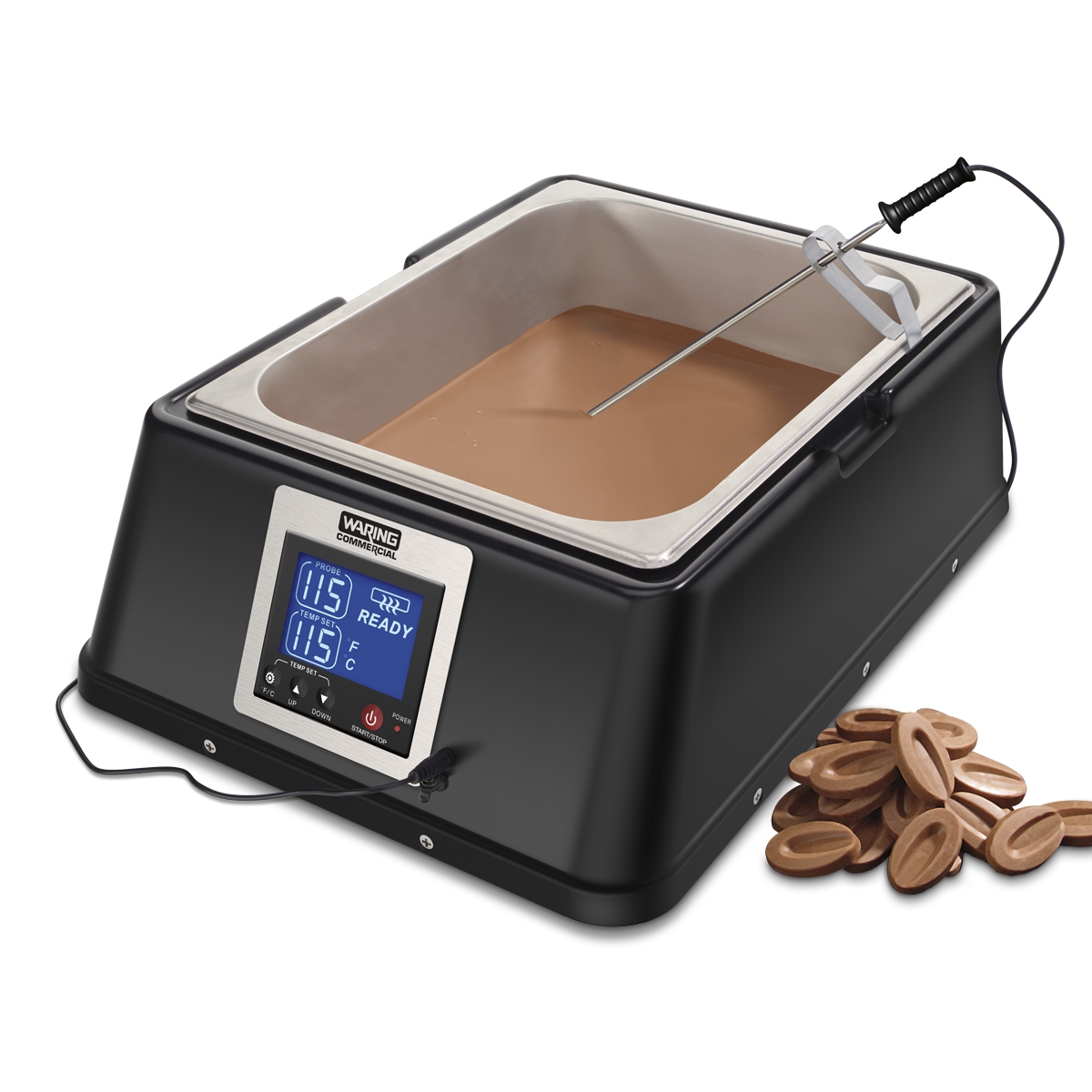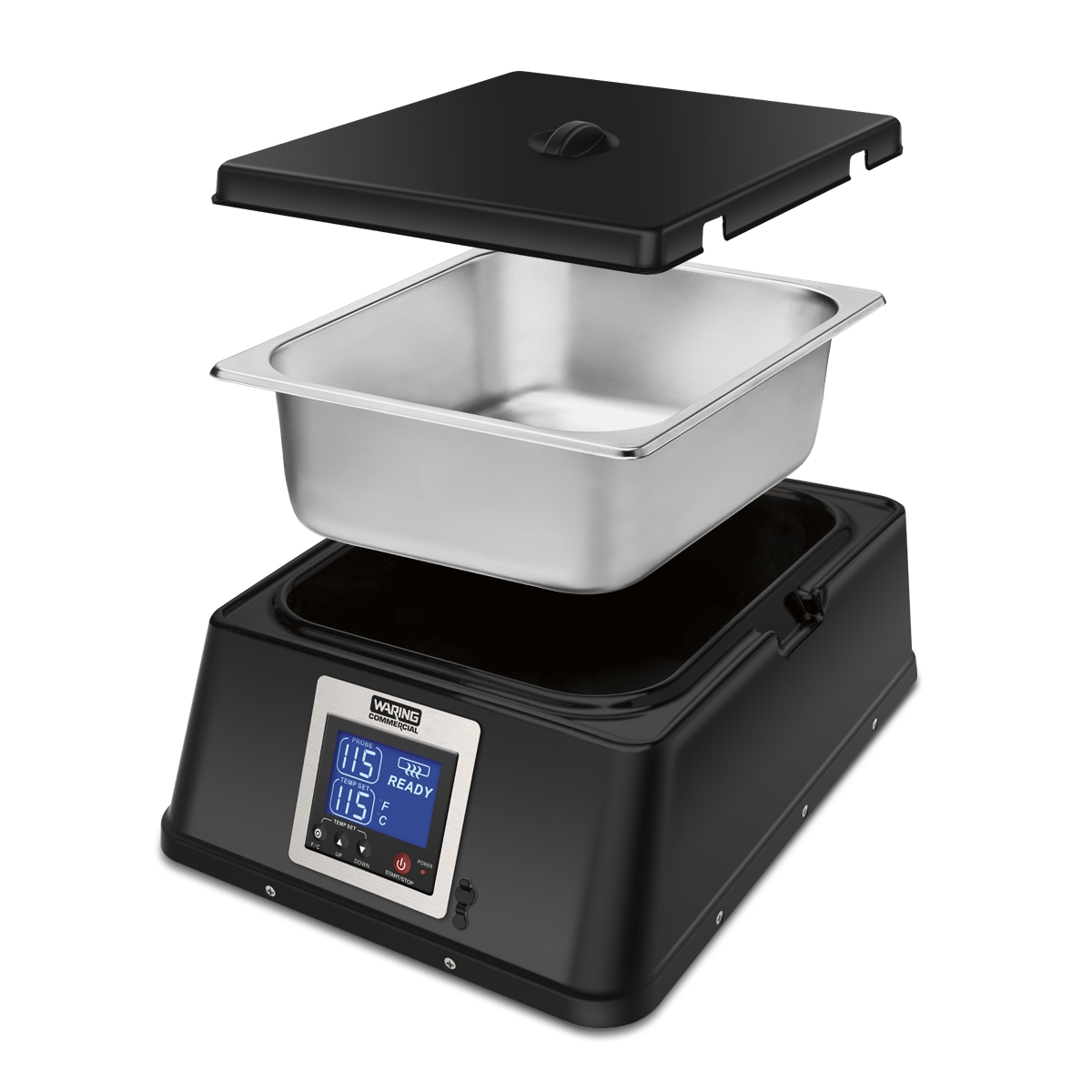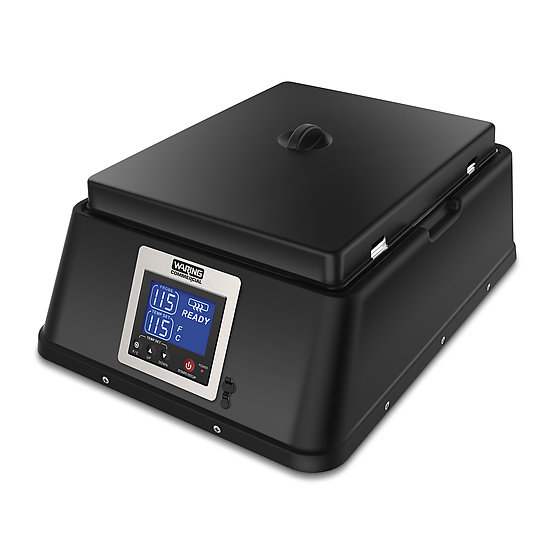 Chocolate Melter: Consistency for Silky, Smooth Sauce
by Waring
Who doesn't love CHOCOLATE covered strawberries? The Waring® Chocolate Melter liquefies pure chocolate for dipping, candy making or ladling over your signature desserts.
Melting chocolate is a perfect science, and with the Waring Melter your product will have smooth consistency. Different chocolates melt at varying temperatures, and the LCD digital display screen makes measuring temperature with the included probe simple and easy. Get yours today in either of our available sizes.
FAST FACTS
If we had to give you the highlights the following would make our list.
Available in 2 Sizes: 3kg/6.6lb; 6kg/13..23lb
Power: 65W/120Voltz; 130W/120Voltz
Temperature: 68F/20C – 140F/60C
All Parts Available for Purchase Individually
Lid Cutouts for Ladle and Probe (included)
LCD Digital Screen for Temperature Display
Limited One Year Warranty
Includes Industry Standard-Size Stainless Steel Pans