Delivery and takeout demand continues to stay strong for restaurants, and it is expected to continue into the winter season. Restaurant operations need to have the means to maintain food safety and efficiency. Check out the video for the Cambro products we recommend for a successful takeout and delivery operation.
Delivery GoBags & Backpacks
GoBags – view all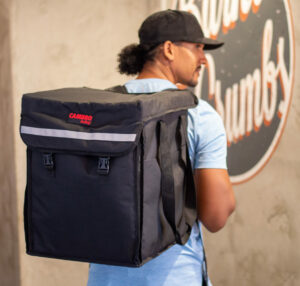 Enjoy extraordinary quality from kitchen to customer, with the Cambro GoBag Delivery Backpack. Whether your delivery staff is walking or riding, they can go hands-free with a choice of two backpack sizes to help food arrive safely.
All Cambro GoBags (including backpacks) are designed with high-density insulation that allows them to maintain safe temperatures and keep freshness inside, with a durable, waterproof exterior for a clean presentation.
You can even personalize your Delivery Backpack with your logo to help promote your business while handling delivery orders.
Large side pocket holds receipts and utensils
Packed with dense, high quality insulation for temperature maintenance
Easily separate menu items with the included divider
Personalization available
CamBoxes
Cambro Food Transporters – view all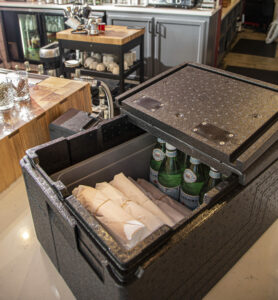 A customer favorite is the Cam GoBox. Ideal for keeping food ready for pickup or transport, you can enjoy 4+ hours of safe hot or cold food holding, while the GoBox's fantastic structural strength protects your carefully prepared meals. Stacks easily with other GoBoxes for easy loading and unloading, while six colors of lids offer easy content identification and routing. 
This budget friendly insulated carrier is also dishwasher safe, CFC-free, and 100% recyclable.
Complete your delivery package with new Cam GoBox Beverage Holders. Interlocking units connect to hold the desired number of drinks in any GoBox Top Loader. Make delivery a little easier, reducing spills and cross contamination affordably and quickly.
Holds temperatures for 4+ hours
Potential to save up to 30% storage space
Can be used with the Camchiller/Camwarmer options
Resistant to most oil, grease, and chemicals
No electricity needed, goes anywhere!
Dishwasher safe
100% Recyclable
Camshelving
Learn more about Cambro Camshelving – here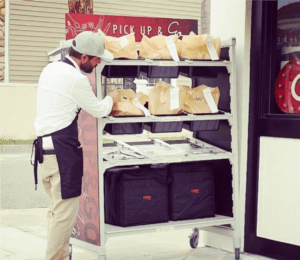 Cambro Manufacturing's Camshelving is the last shelving you'll ever need to purchase. With 5 different configurations to meet take-out, delivery, and curbside staging needs, the new Mobile Flex Stations offer customized safety and accessibility.
Rust and Corrosion Free
Built for All Environments
Ideal for Maximizing Space
Check out the Camshelving Flex Stations for Restaurant Curbside and Takeout – here
Temperature Maintenance
View all temperature maintenance tools here – view all
For busy environments, food safety is critical, and that includes temperature quality. Camchillers can keep cold foods like salads, extra crisp. Camwarmers can keep hot foods and beverages at their desired temperature even longer during the cold winter months.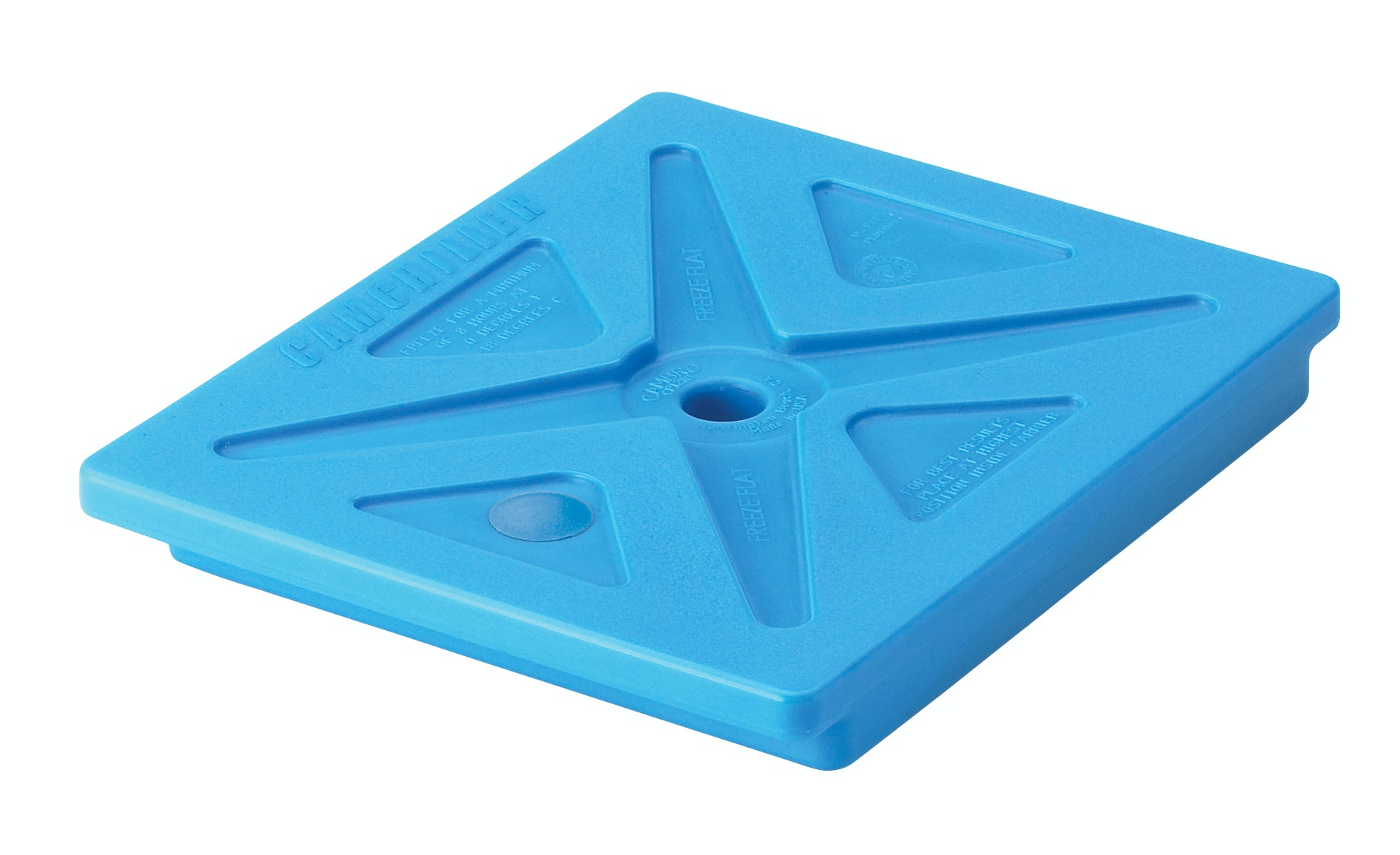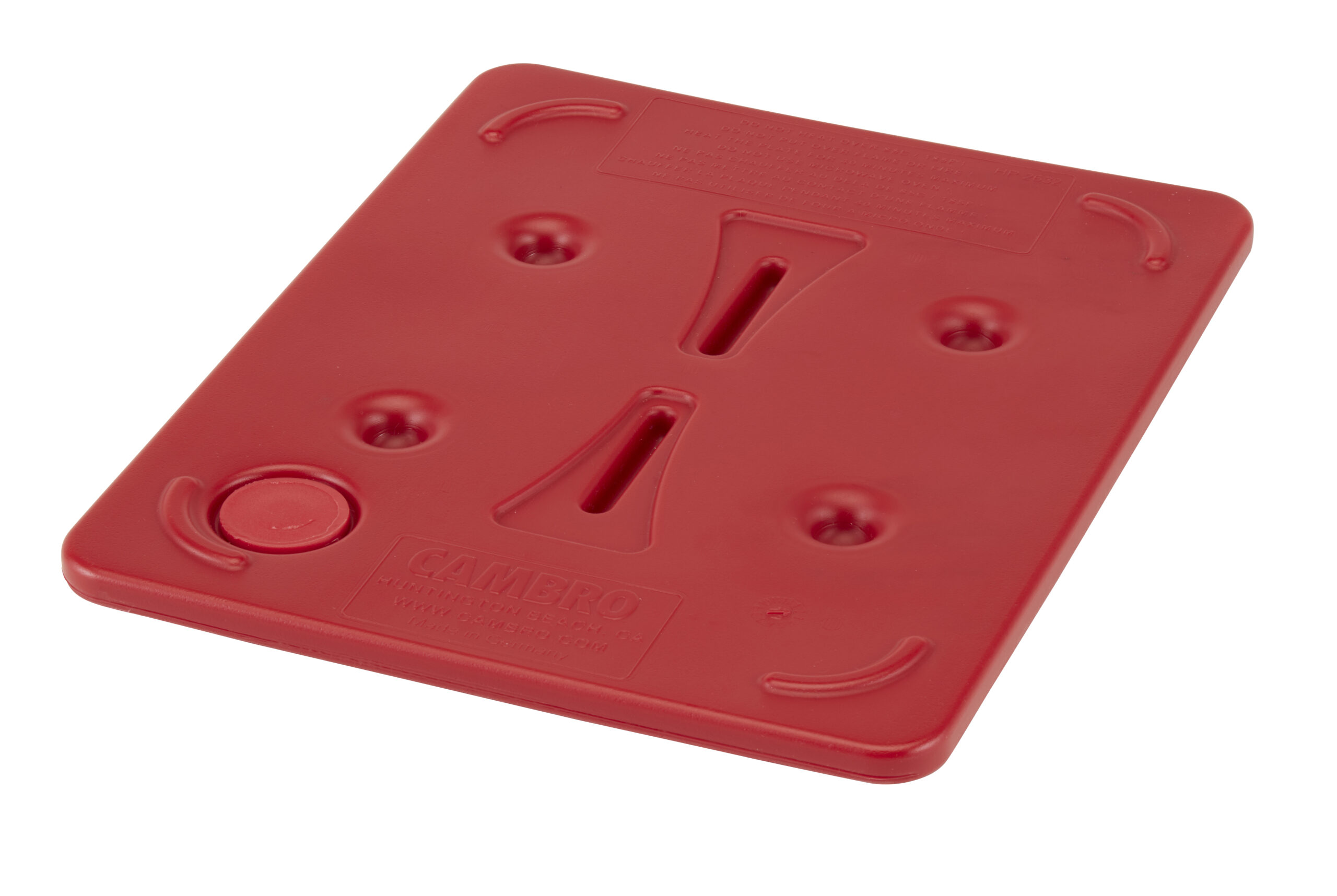 Resources
If you have any questions on any of the products you see in this article, please contact us for a free consultation. Remember, we have samples!