PuraShield can quickly and effectively remove 99% of aerosols carrying harmful viruses. Ask us how!
PuraShield 500 and 500 Smart remove harmful and unpleasant contaminants from the air  with solutions that have been designed for the needs of commercial and residential spaces.  Go beyond traditional particulate filtration that captures particulates like dusts and pollen with a solution that also eliminates odors, pollution, and aerosols carrying viruses, bacteria and mold.
For more information, contact a Sales Representative.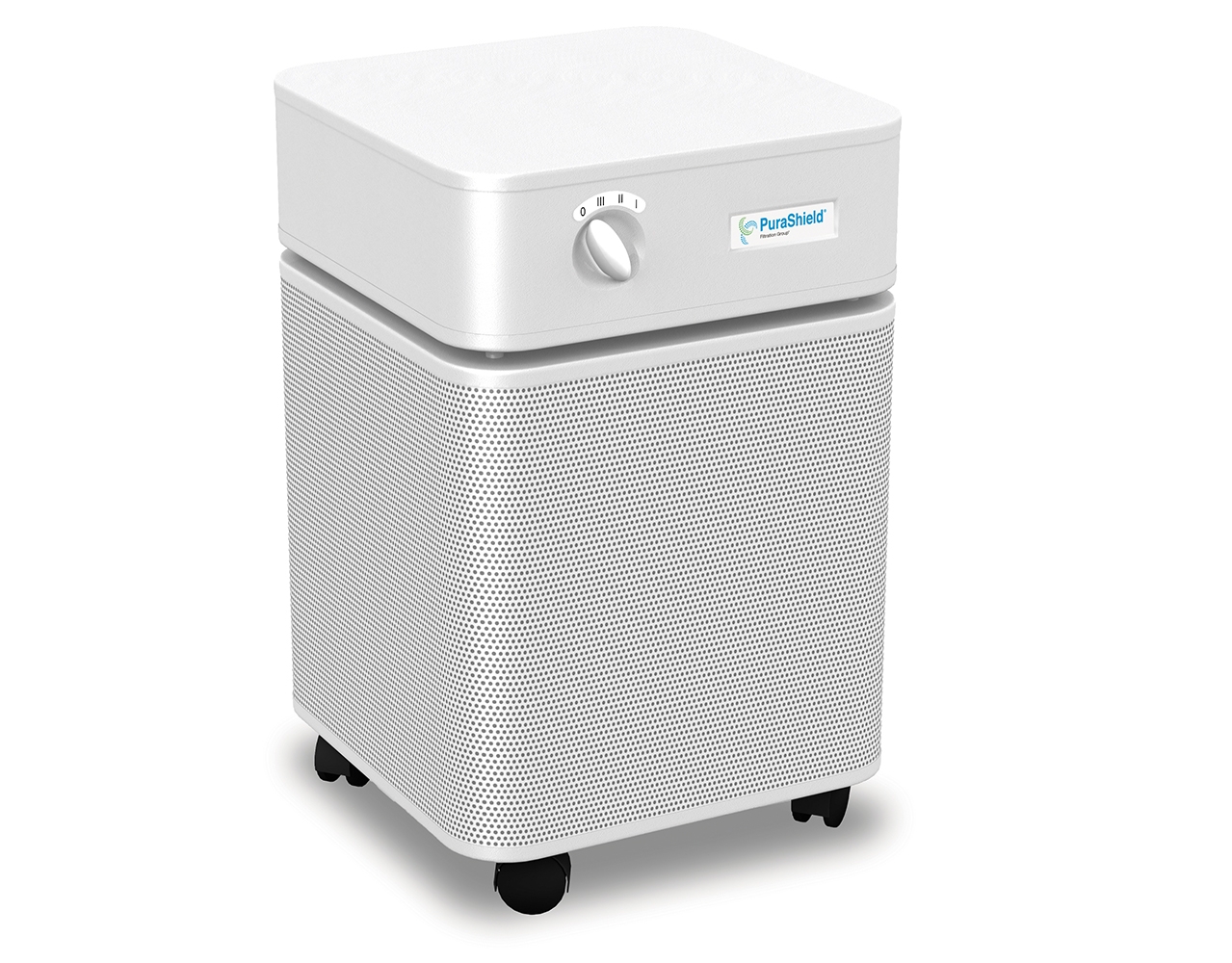 • Uses a disposable 4-layer filter
• HEPA filtration for harmful particulate matter
• Also removes toxic and damaging gaseous pollutants
• Compact and mobile design