Minimize the chance of spreading germs from potentially contaminated door handles.
Great for any commercial or industrial workplace environment where personal and facility hygiene are a priority. Install on restroom, breakroom and other commonly used doors to give staff and customers an alternative to using conventional and potentially contact-hazardous door handles.
A Super-Simple Solution to Improve Workplace Hygiene
Provides a user-friendly means of pulling doors open without having to touch handles or other door surfaces.
Available in two models—one for foot use at the base of the door and one for forearm use at normal mid-door height.
Angle designed for safety—effective for pulling, but allows for a quick-slip release to prevent injury.
Engineered for Commercial Use
Stainless-steel construction for lasting strength and appearance, even in high-traffic applications.
Versatile – can be placed almost anywhere.
Easy to install; hardware included.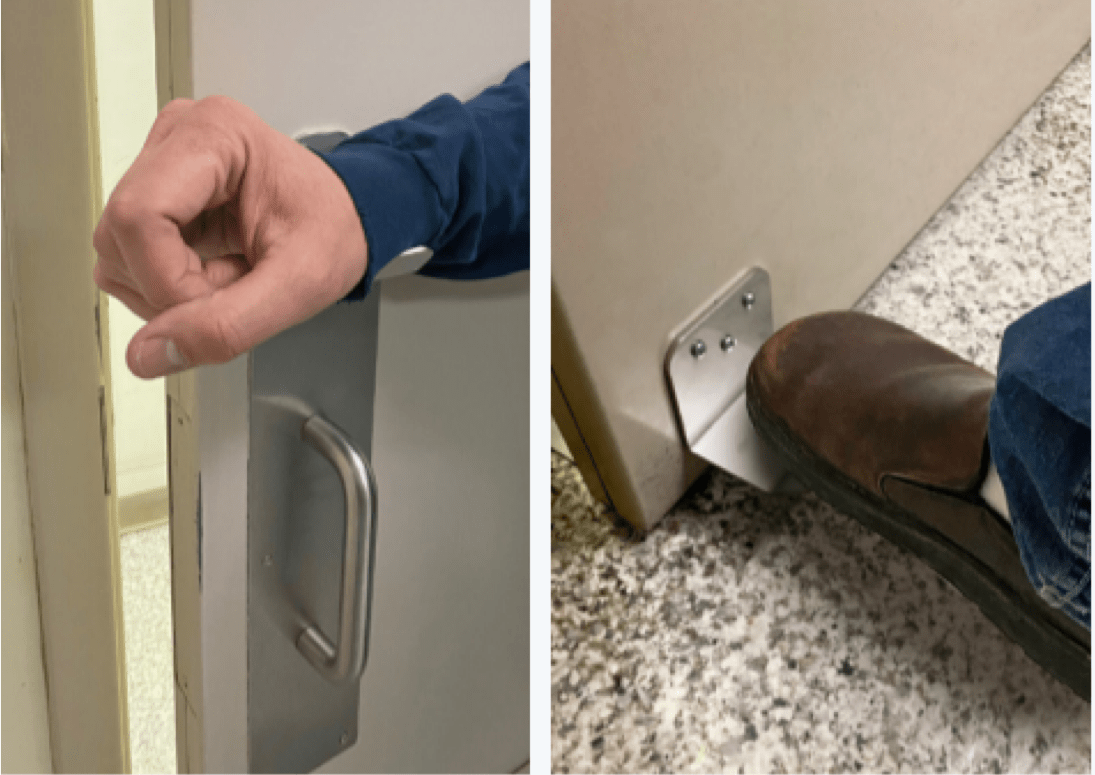 Standard Specifications Model Description Dimensions (w x d x h)
Model: 69811, Clean Getaway™ Forearm Unit, 13 /4″ x 3″ x 25 /8″
Model: 69813 Clean Getaway™ Foot Unit,  3″ x 33 /16″ x 3″
Replacement parts are available through Nemco's 24-hour Zip Program. Nemco reserves the right to make design, specification or model changes without notice.