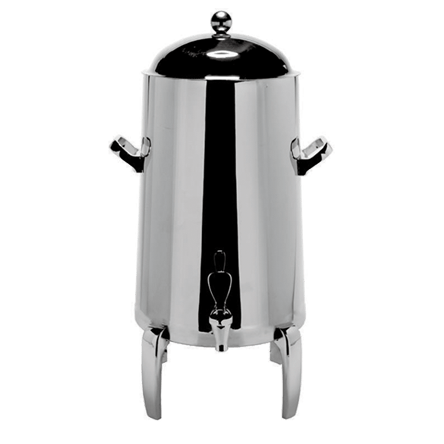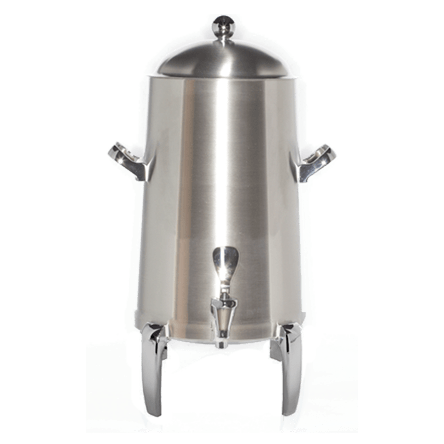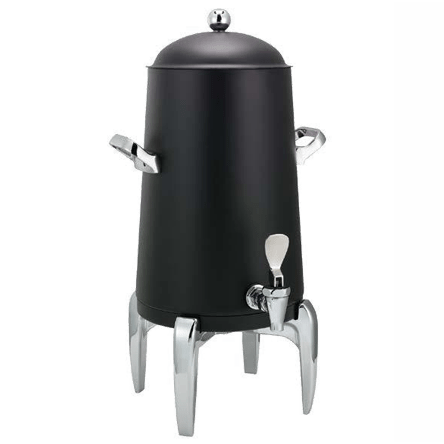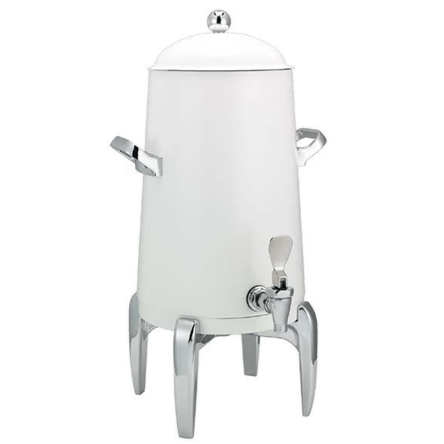 Service Ideas Flame Free™ Thermo-Urn™
Engineered to achieve true vacuum insulation, The Flame Free™ Thermo-Urn™ provides six plus hours of heat retention without the need for external heat source like chafing fuel or electric heater. Without direct heat, your coffee will taste fresh until the last cup is poured. Now available in 4 unique finishes.
FAST FACTS
If we had to give you the highlights the following would make our list.
Retains heat for 6+ hours

NO fuel used to operate = Savings

Heat loss of only 3ºF per hour.

Sizes: 1.5 Gallon, 3 Gallon, 5 Gallon
Finishes: S/S Brushed, S/S Polished, Black Powder Coated, White Powder Coated

ADDITIONAL FEATURES
Interior Splash Guard Stainless steel splash guard prevents splashing while brewing directly into the unit
Lid Knob Polished stainless steel and brass
Lid Foam insulation and rubber gasket creates superior suction to prevent heat loss
Handles Polished stainless steel
Body Constructed from 18/8 Stainless steel with vacuum insulation for 6+ hours of heat retention with an average heat loss of only 3ºF per hour
Spigot NSF Listed from Tomlinson
Legs Constructed from heavy duty zinc