Solutions for your operation to deliver food and beverages safely and efficiently.
As the food service industry continues to adapt to new challenges, the demand for delivery is still on the rise. As the New York and New Jersey Metro area continues to roll out reopening plans, curbside, delivery and takeout will still be a major component of success to restaurants and bars. Here are the leading products in food service to be able to deliver food and beverages safely without sacrificing quality.
Hot & Cold Beverage Delivery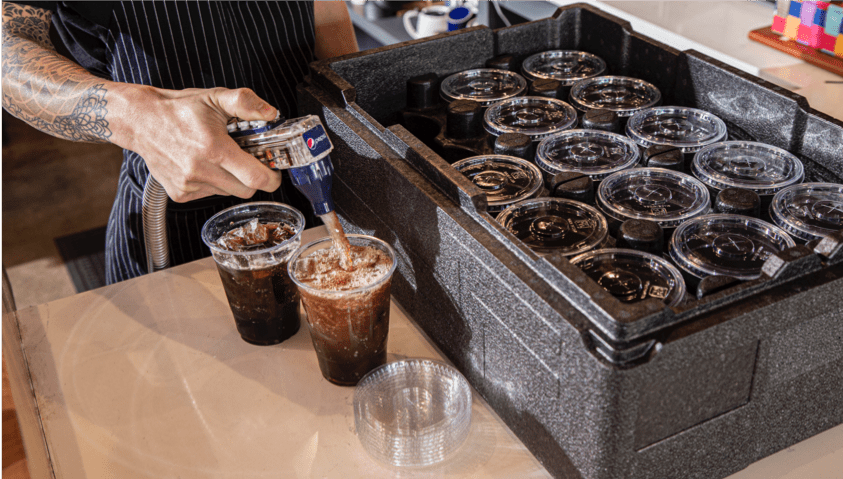 Complete your delivery package with new Cam GoBox Beverage Cup Holders. Use this sturdy modular beverage holder for transporting hot or cold drinks with ease. Interlocking units connect to hold up to 15 drinks in an EPP180. Feel free to use with hot or cold cups.
GoBags for Every Occasion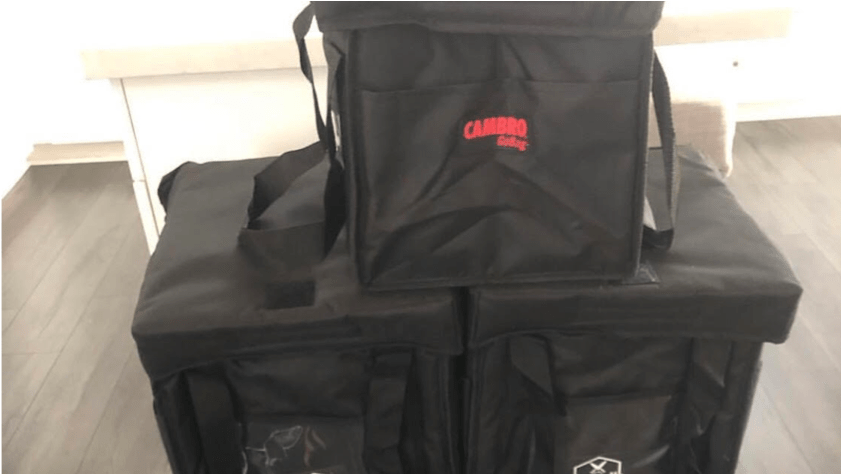 Ensure a secure and tasty delivery experience with Cambro GoBags, available in the perfect fit for every meal! These unbeatable catering bags offer high density insulation to protect food temperature and quality from kitchen to table.
Constructed with heavy duty, sewn in straps and a clear ticket pouch, this delivery solution is engineered for savings and safety.
You can also personalize your GoBag for extra brand value!
Added Protection with Flip Lids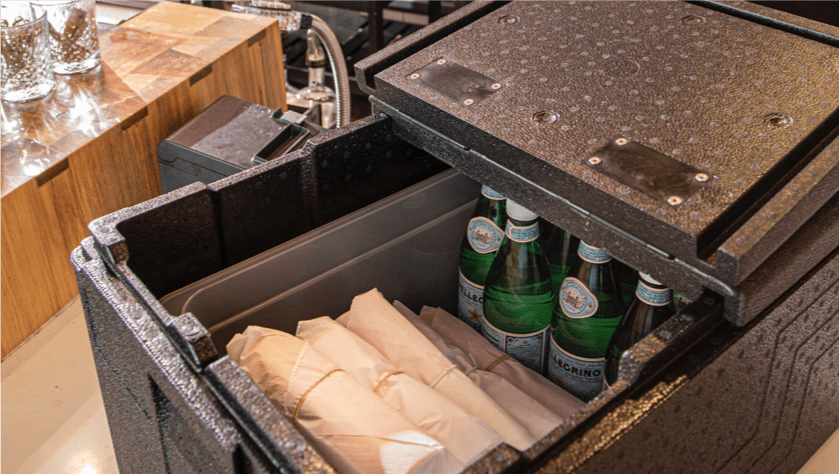 Access only the items you need while keeping the rest covered with the new Cam GoBox with Flip Lid. This specialized hinged lid fits most other Cam GoBox Top Loading Transporters as well. Made with durable latches, the Flip Lid offers new opportunities in hot or cold food holding and delivery. Designed from 100% recyclable expanded polypropylene.
[gravityform id="25″ title="false" description="false" ajax="false"]