ACRYLIC PROTECTIVE BARRIERS
PROTECT YOUR CUSTOMERS, PROTECT YOUR STAFF
Arm your space against the spread of harmful germs and elements. Now more than ever, it's crucial to ensure that staff and customers are protected from airborne contaminants. American Metalcraft now offers protective barriers suitable for counters, work spaces and table areas.
HEAVY DUTY ACRYLIC COUNTER GUARD – AG24
Designed to protect your counter area from all harmful contaminants. The heavy duty acrylic counter guard is produced from heavy-duty, easy-to-clean 1/4" acrylic. This type of countertop shield will not bend or bow in service, making it an ideal solution perfect for the check-out area, hostess stand, reception counter or bar area.
AG24  –  24″ W x 36″ H (61 x 91.4 cm)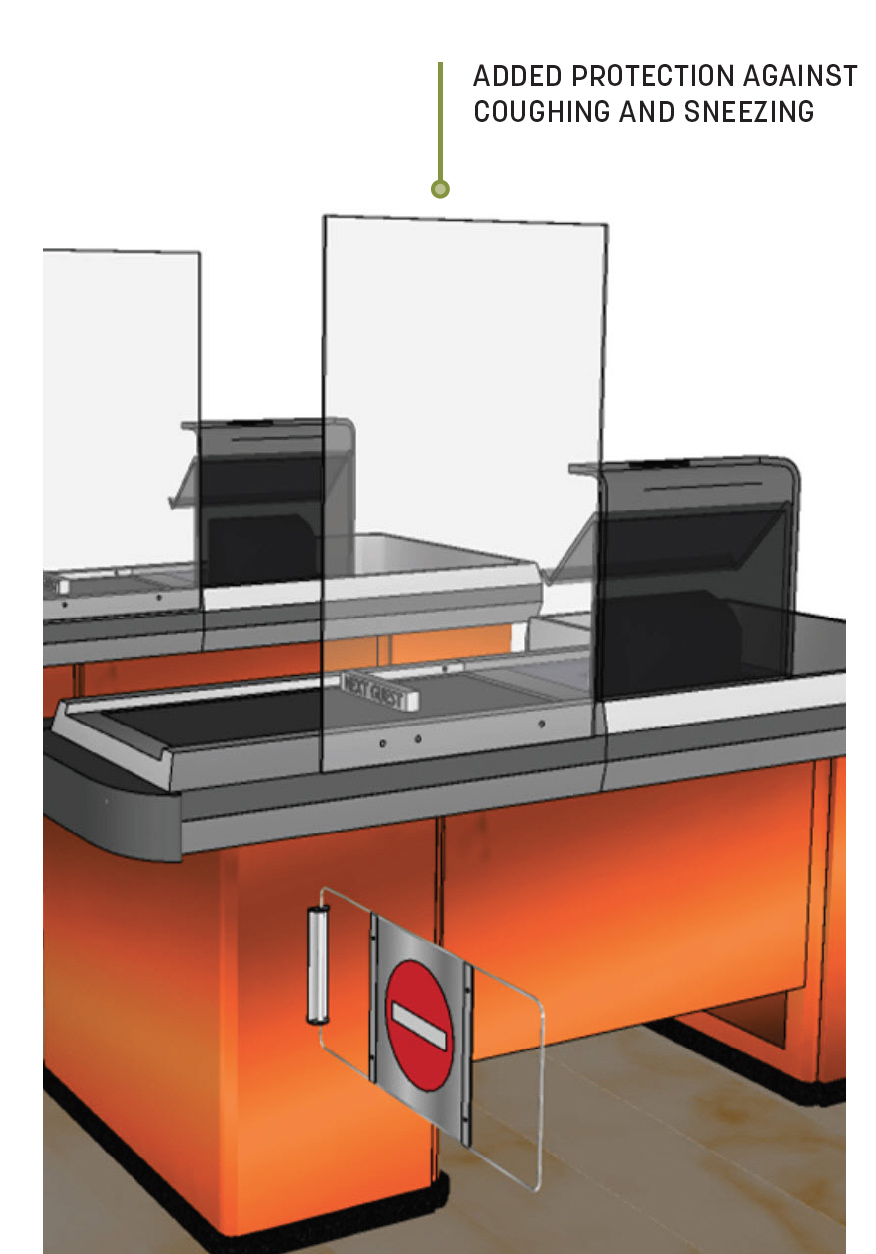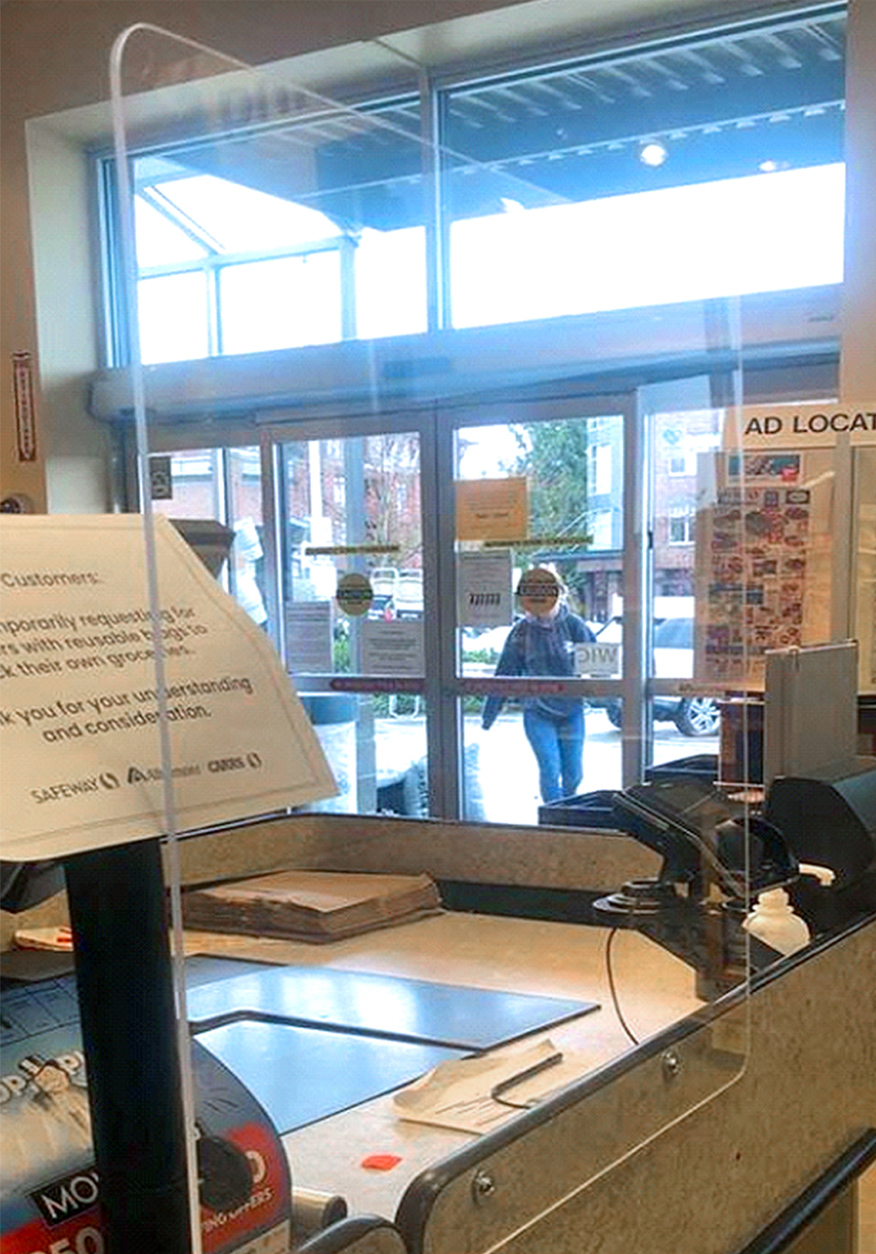 HINGED ACRYLIC GUARD  – AG34
With the industry needing to adapt quickly, the hinged acrylic countertop guard makes converting your counter, bar or work area to a germ-protected zone easy.  Made of 1/8" acrylic, this guard is both easy-to- move but stable enough to protect your customers and staff from harmful elements. It includes six hinges to provide strong and tight corners for each 9" wing.
AG34  –  28″ W x 34″ L x 9″ Wings (86 x 71.1 x 22.9 cm)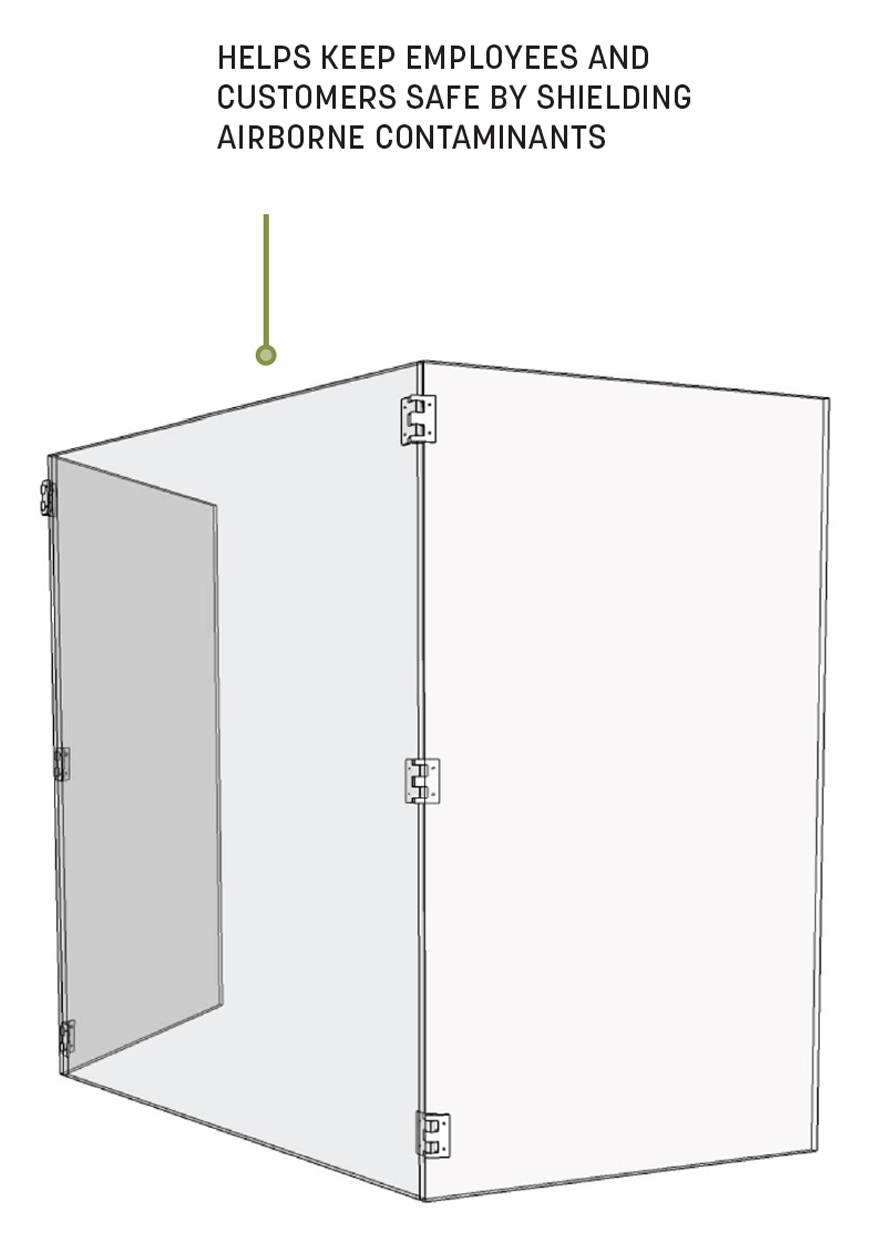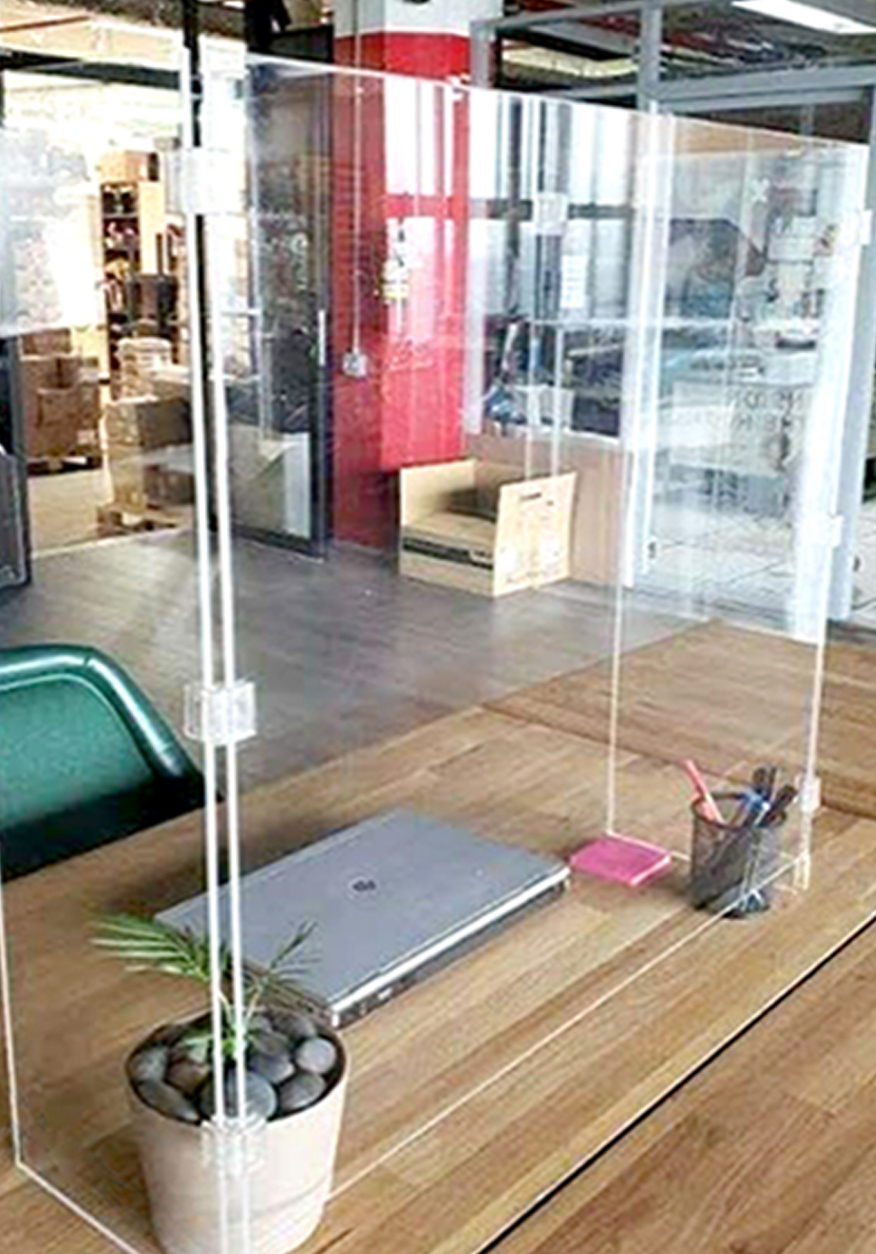 RESTAURANT CLEAR PARTITION – RPC84
Designed to separate areas of close contact between individuals and provide your guests or employees a safe and comfortable space to live, dine or work. Made in the USA.
Shield Against Airborne Contaminants Partitions prevent the spread of airborne contaminants and viruses, improving safety and comfort in close-proximity spaces.
Minimally Intrusive Design Clear PVC design allows full visibility through the partition and creates a sound barrier between users, without being a distraction or focal point in your space.
Easy to Clean & Safe to Use Partitions are easy to clean and sanitize between uses, and meet USDA and NFPA 701 standards,making them the safest option to protect your space.
Easy to Install Multiple ceiling mounting options ensure you can get your partition installed quickly and easily. Beam clamp and drop ceilng mount included.
54" W x 96" H (137.2 x 243.8 cm)