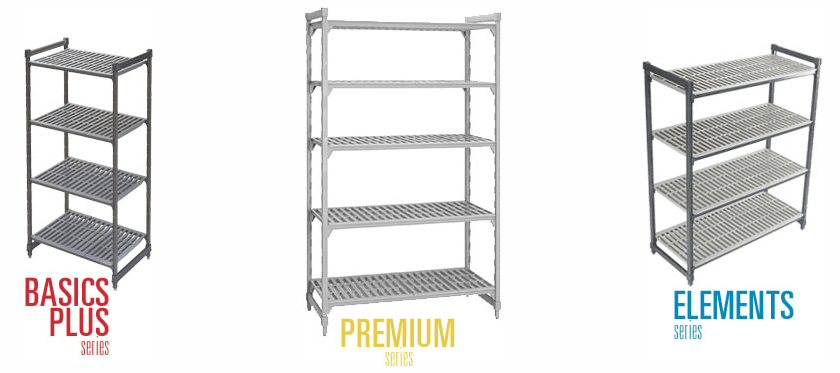 CAMSHELVING REDEFINES STORAGE
Every foodservice operation deserves to be set up for maximized cost savings, space efficiency, sanitation, food safety and functionality no matter what the size or budget.
Camshelving storage systems make it all possible, helping foodservice operators optimize organization, support food safety, improve labor savings, simplify inventory management, reduce food waste, and eliminate replacement costs.
Cambro offers the only rust-free, non-corrosive, hygienic shelving systems that will hold up to the tough demands of commercial foodservice operations. Best of all, Camshelving is backed by a LIFETIME Guarantee against rust and corrosion.
DON'T TAKE OUR WORD FOR IT…
INSTALLATION & ASSEMBLY
A big part of the value of the Camshelving is its ease of assembly. Take a look at the resources below and you will be a pro in no time! We also offer install service if needed.
While many of the parts to Camshelving come preassembled we have included all installation videos, Just in case.
Premium Series Installation Videos
Stationary Unit Complete Assembly
Installing Traverse Assembly
Installing Casters on Mobile Units
Adding Traverse to Corner Connector
Elements Series Installation Videos
Installing Top Post Connector
Installing Dovetails and Traverses
Installing Corner Connectors