Our broad portfolio includes manufacturers in the categories of tabletop, supplies, equipment, furniture, linens, & more.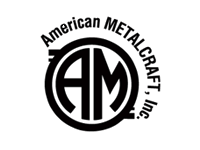 American Metalcraft
American Metalcraft became the first company to produce deep-dish Chicago-Style pizza pans. Now, the company's product line has expanded to more than 3000 products including plate covers, wood boards, tabletop & buffet accessories, bar supplies, kitchen supplies, pizza supplies,  signage & crowd control and more.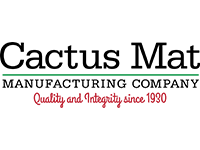 Cactus Mat
Cactus Mat has served the commercial market with quality products since 1930. We offer the widest selection of mats and matting with over 2000 styles, colors, and sizes. From logo entrance mats to anti-fatigue and anti-slip solutions, we've got you covered. We remain dedicated to the principle of quality and integrity with a long standing reputation in working with our customers towards mutual success as well as staying the leader in innovation and service.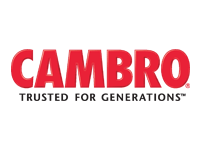 Cambro
From once offering a single product, the Camtray, sixty years ago, today Cambro offers a wide range of trays, table service and display items, storage, shelving, merchandising and insulated transport products, as well as innovative warewashing systems and healthcare meal delivery solutions.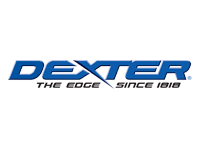 Dexter
Dexter is the largest manufacturer of professional cutlery in the United States. Throughout our long and rich history, we have maintained a tradition of excellence in both materials and workmanship. Our company is the proud successor to the two oldest American cutlery manufacturers: The Harrington Cutlery Company and the John Russell Cutlery Company.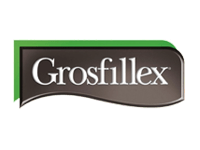 Grosfillex
Grosfillex has grown to a global organization offering a wide range of resin products. Grosfillex has built its outstanding brand reputation on the design, development, production and marketing of resin products destined for household and commercial use. Grosfillex sets a standard for excellence throughout the industry with its strict criteria for quality at every level.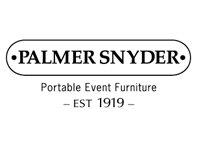 PS Furniture
PS Furniture was first established in 1919 in Conneautville, Pennsylvania as the Snyder Chair Co. Today, we provide products that make it easy to turn a training room into a meeting room and then switch that same room into a cafe space. Our current tagline "Furniture for flexible spaces" captures our commitment to helping our customers get the most out of all their multi-use rooms.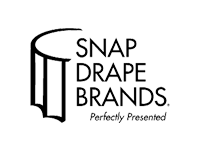 Snap Drape
In 1973, SDi Brands introduced the first patented clip-on table skirting system, which offered an efficient, cost-effective and versatile way for hotels, restaurants, country clubs, caterers and convention centers to dress up their tables.  Since then, SDi Brands has remained the industry leader and innovator in table linens & decor items for the foodservice & hospitality industries.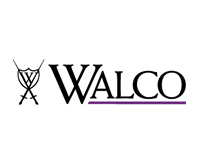 Walco
With over 100 years of history, Walco has continued to grow and shape the foodservice industry. Walco produces high quality tabletop products for any kind of restaurant or hotel. Our product base ranges from flatware, steak knives, chafers, buffet accessories, holloware, trays and many products in between.